Social Media Consultants, Cocoa Beach, Cape Canaveral, Palm Bay and Melbourne, FL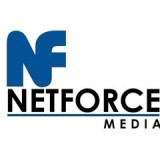 Social Media Consultants,  Cocoa Beach, Cape Canaveral, Palm Bay and Melbourne, FL

 
WE are social media designers and consultants. Did you know WHY you really do need a Facebook business page, perhaps Twitter, LinkedIn, and Pinterest?   No?  If your competition understands why and has a Facebook business page and you don't they will obtain much more clients and brand awareness locally.  Facebook really isn't just a fad they are very influential in helping you obtain new customers.
Are you lost and confused as to what you should do for your company online? Are you tired of getting those calls promising you everything for your business online presence?   Sit down with me, Suzanne Rankin with NetForce Media, and we will discuss the best options for you. I am local, and I provide excellent references and can actually show you NetForce Media's results. 
We can do logos and graphic designs, especially for start-up businesses.  We get you Google high ranking for businesses.   Also provide online reputation management which helps to get rid of bad reviews and take advantage of good reviews. Do you know what reviews you have online?
We design mobile websites for all smartphones and then customers can find you on their phones. I offer overall internet and website management. I can provide excellent references and portfolio.
Cities served are Melbourne, FL, Gainesville, FL, Ocala, FL, Lakeland, FL and Orlando
Call @ 321-536-1527 me for a no-charge assessment of what is right for your business or company.  Or complete the online form below and I will get back to you soon!
Suzanne Rankin 
NetForce Media
SEO, Search Marketing is what you don't see on a website.   A website is like a pretty picture, the SEO – Search Marketing is what causes your website to be found when people search on Google for your products or services.
SEO is the horsepower behind your website that places you in the money on a Google Search.
The better position your website has on Google , means more customers for you.
Ranking well for competitive keywords requires a full-spectrum approach to online marketing. Proper SEO makes use of social media, maps, and should include mobile optimization.
Local Internet Marketing
NetForce Media understands that Internet marketing is not an afterthought. It  has become the most important and cost-effective way to find new customers and remain in touch with the customer's you already have.
Would you love for your business to be on the first page of the search results?
It's not impossible, it just takes expertise and hard work. Unfortunately many other web design companies overlook that very important aspect of Internet marketing.
You might have the best looking website in the world…..but if no one can find you "IT's LIKE HAVING A BILLBOARD IN THE MIDDLE OF THE DESERT!"
Website Analytics
We will provide you with analytics that will measure every aspect of the visitors to your website. Not just how many visitors, but where did they come from? What did they type into Google to find you? This detailed data lets you know exactly what is working and what isn't. We will sit down with you and go over this information with you as needed so you will know where your dollars are being spent.
Pay Per Click (PPC)
We are a Google Certified Partner for Adwords. If you desire traffic to your website right away PPC is the answer. Whether you're new to PPC or just wanting better results than what you are currently getting NetForce Media can help you.
Videos to Rank Higher On Google
Videos are very powerful SEO tools. NetForce Media will provide your company with videos that will put your company in the top search results.
Our personal and continuing consultative approach with the small to medium-sized local business owner, coupled with our expertise and knowledge is what sets NetForce Media above and beyond our competition .